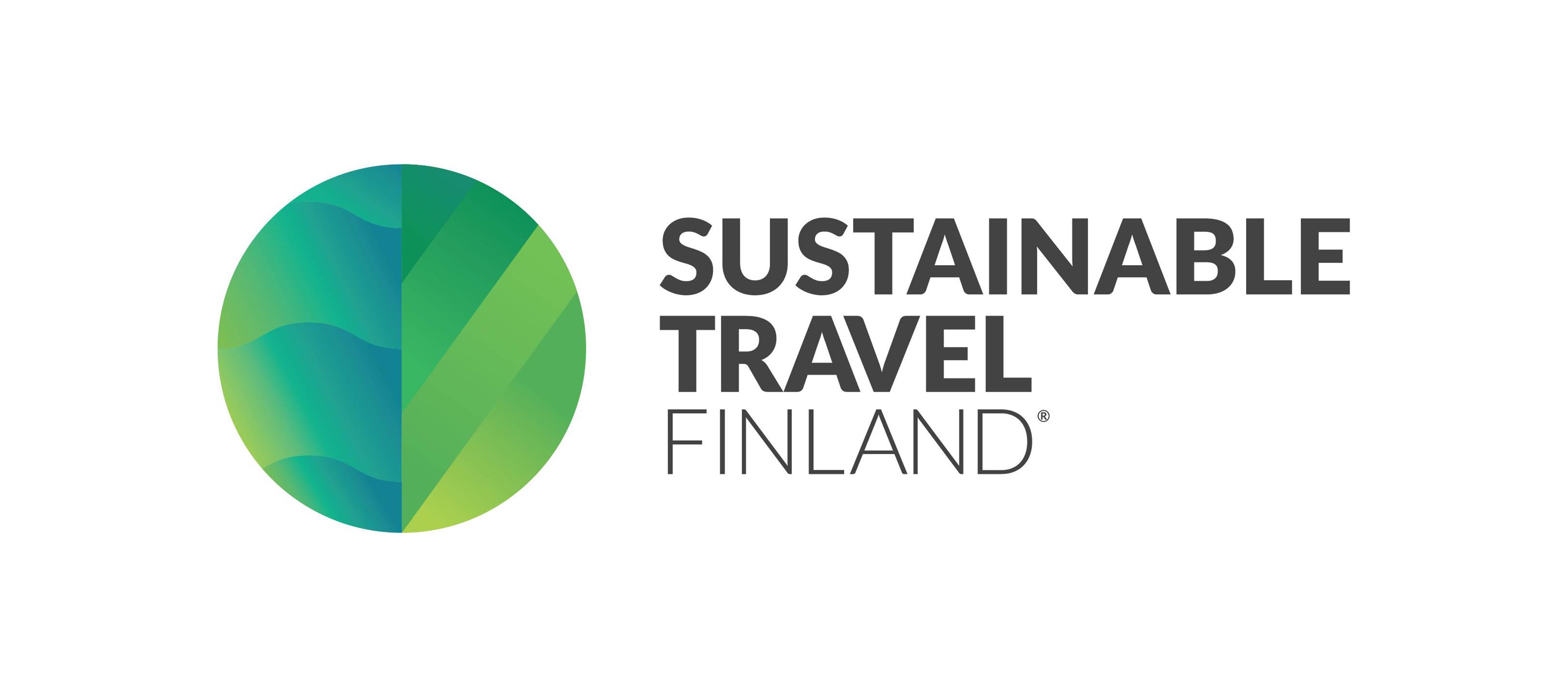 TOWARDS RESPONSIBLE TRAVEL INDUSTRY
In order for the tourism industry to respond to the changing demand and continue to grow, the development must be sustainable. To help the tourism industry in Finland to adopt sustainable practices, Visit Finland has developed the Sustainable Travel Finland -programme, designed for tourism companies and destinations in Finland.
It's time to act! Climate change is the biggest of the world's current environmental threats, and in the Arctic region, the climate is warming double the speed comparing to the rest of the world. We consume natural resources much faster than these are generated. The role of tourism as part of the global economy is growing. Climate change is already affecting the tourist flows. The most sensitive to climate change are many of Finland's outdoor travel products that depend on climate. Mitigation requires proactive tourism planning and management at national and regional level. It is time to act now!
Finland – where sustainability comes within
For the third year in a row, Finland has been named the happiest country in the world according to the 2020 World Happiness Report, and we Finns largely attribute our happiness to our connection to nature. Our lakes, rivers and forests not only feed us in Finland, but also provide with natural wellbeing and a place to slow down. Therefore, Visit Finland's approach to sustainability is to nurture, conserve and preserve what is most important – the pure and pristine nature, the lifestyle that is so strongly rooted in it, and our culture that celebrates equality. Elements such as equality, integrity, safety, social progression and freedom are the cornerstones of Finnish society.
Perhaps it comes as no surprise that the survey among tourism actors in Finland, carried out by Visit Finland in Autumn 2018, revealed that 83% of the respondents supported the idea of a national sustainable tourism programme.
However, the will for sustainability does not come only from inside the tourism industry, but a set of national strategies opt for a sustainable Finland. New government in Finland was elected in Spring 2019, and the Programme of Government, submitted in June 2019, is 'Inclusive and competent Finland – a socially, economically and ecologically sustainable society'. Finland's Arctic Strategy, driving sustainable development in the Arctic, has set sustainable tourism as one of its priorities. Meanwhile, the Ministry of Economic Affairs and Employment, responsible for Finland's updated tourism strategy for 2019-2028, has identified four priorities that will facilitate the sustainable growth and renewal of the tourism sector in Finland - first priority being supporting sustainable development.
With focus on all dimensions of sustainability (ecological, cultural, social and economic), Sustainable Travel Finland programme offers Finnish tourism industry a complete toolkit to put these strategies into action.
Sustainable Travel Finland – A sustainable tourism development path
The idea of ​​Sustainable Travel Finland programme is to provide companies and destinations with a sustainable development path; a concrete toolkit for sustainable tourism that makes it easier to adopt sustainable practices and choices in the everyday business. Companies and destinations that undergo the entire programme are recognised with the Sustainable Travel Finland label and will have access to a continuous development model, the latest information on sustainable tourism development, and marketing support and visibility on Visit Finland channels.
Although Sustainable Travel Finland programme aligns with internationally known sustainable tourism programmes and Sustainable Development Goals (SDGs), it is built for regional and national development needs. Initially, the current state and development needs were surveyed, and the following areas for development needs recognised: commitment, knowhow, planning, communication, auditing and measuring. Instead of adopting a foreign model to Finland, a national model was designed to address these needs, as well as regional differences.
To lower the threshold to apply for the Sustainable Travel Finland programme and the development path it provides, an educational concept facilitated by Visit Finland Academy has been created to bring the entire destination and its tourism operators together to start the journey towards Sustainable Travel Finland label.
Visit Finland's 7-step approach to sustainable tourism
While for the international travel trade the Sustainable Travel Finland label provides an easy way to identify a sustainable tourism provider or a destination, for the tourism industry in Finland it provides a 7-step sustainable tourism development path. This 7-step programme is traversed on online platform specifically built for the purpose. The platform is supported with an 'e-guide' e-learning environment, accessible only by those accepted to Sustainable Travel Finland programme.
Step 1. Commitment
• Making a formal decision to develop sustainable tourism, which for destination includes a commitment from both public sector and regional tourism company network
• Signing national sustainable tourism principles
• Appointing a coordinator for sustainable tourism
Step 2. Increasing know-how
• Familiarising with the Sustainable Travel Finland e-guide
• Participating in Visit Finland Academy's Sustainable Travel Finland workshop
• Making an online-based self-assessment.
Step 3. Development plan
• Drawing up a sustainable tourism development plan with short and long terms goals and plan of action
Step 4. Responsible communication
• Communicating the acts towards sustainability transparently to the public
Step 5. Certification & Auditing
• Obtaining a regularly audited certificate, accepted under Sustainable Travel Finland label, that supports sustainable development
• For a destination to become a Sustainable Travel Finland –destination, 51% of the tourism companies (including the ones with highest turnover) within the destination must have Sustainable Travel Finland –label.
Step 6. Verification and measurability
• Verifying that sustainable tourism has been practised for over a year
• Committing to national sustainable tourism indicators
Step 7. Agreement & Continuous development
• Making an agreement with Business Finland / Visit Finland on the use of the Sustainable Travel Finland label
• Commitment to regularly renewing Sustainable Travel Finland label, including auditing, and updated self-assessment, development plan and sustainable tourism indicators.
Visit Finland will publish more information in English about the Sustainable Travel Finland programme during Summer 2020.
Contact us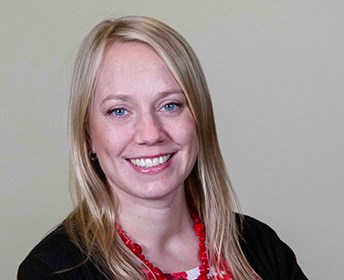 Manager, Regional Partnerships
Liisa Kokkarinen
liisa.kokkarinen (at) businessfinland.fi
Sustainable Arctic Destination, Sustainable Travel Finland